Working Capital / OD Limit EMI Calculator
| | |
| --- | --- |
| Loan Amount | ₹100,000 |
| Interest % | 9.5 % |
| Tenure (months) | 12 |
| Emi (monthly) | ₹ 8,768 |
| Total Interest | ₹ 5,220 |
| Loan Amount + Interest | ₹ 105,220 |
Year
Total Principal
( A )
Total Interest
( B )
Balance
( A + B)
Total Payment
Loan Paid Till Date (%)
₹ 48,814
₹ 3,794
₹ 52,608
₹ 51,186
48.81 %

| | | | | | |
| --- | --- | --- | --- | --- | --- |
| Jul | ₹ 7,976 | ₹ 792 | ₹ 8,768 | ₹ 92,024 | 7.98 % |
| Aug | ₹ 8,039 | ₹ 729 | ₹ 8,768 | ₹ 83,985 | 16.01 % |
| Sep | ₹ 8,103 | ₹ 665 | ₹ 8,768 | ₹ 75,882 | 24.12 % |
| Oct | ₹ 8,167 | ₹ 601 | ₹ 8,768 | ₹ 67,715 | 32.29 % |
| Nov | ₹ 8,232 | ₹ 536 | ₹ 8,768 | ₹ 59,483 | 40.52 % |
| Dec | ₹ 8,297 | ₹ 471 | ₹ 8,768 | ₹ 51,186 | 48.81 % |

₹ 51,181
₹ 1,427
₹ 52,608
₹ 5
100.00 %

| | | | | | |
| --- | --- | --- | --- | --- | --- |
| Jan | ₹ 8,363 | ₹ 405 | ₹ 8,768 | ₹ 42,823 | 57.18 % |
| Jan | ₹ 8,429 | ₹ 339 | ₹ 8,768 | ₹ 34,394 | 65.61 % |
| Mar | ₹ 8,496 | ₹ 272 | ₹ 8,768 | ₹ 25,898 | 74.10 % |
| Mar | ₹ 8,563 | ₹ 205 | ₹ 8,768 | ₹ 17,335 | 82.67 % |
| Apr | ₹ 8,631 | ₹ 137 | ₹ 8,768 | ₹ 8,704 | 91.30 % |
| May | ₹ 8,699 | ₹ 69 | ₹ 8,768 | ₹ 5 | 100.00 % |
| Bank/NBFC Name | Rate of Interest | Processing Fee | Loan Amount | Apply for Loan |
| --- | --- | --- | --- | --- |
| ICICI BUSINESS LOAN OVERDRAFT | 0% - 16% | 2% | Rs.25 Lakh - Rs.50 Lakh | Apply Now |
| kotak mahindra working capital Loan | - | - | - | Apply Now |
| HDFC Working Capital Loan | - | - | - | Apply Now |
| Bajaj Finserve Working Capital Loan | - | - | - | Apply Now |
| Edelweiss Bank Working Capital Loan | - | - | - | Apply Now |
| Canara Bank Working Capital Loan | - | - | - | Apply Now |
| Indian Bank Working Capital Loan | - | - | - | Apply Now |
| Utkarsh Bank Working Capital Loan | - | - | - | Apply Now |
| Bank Of Karnataka Working Capital Loan | - | - | - | Apply Now |
| Indusind Bank Working Capital Loan | - | - | - | Apply Now |
| RBL Bank Working Capital Loan | - | - | - | Apply Now |
| DCB Working Capital Loan | - | - | - | Apply Now |
| Bank of India Working Capital Loan | - | - | - | Apply Now |
| Bank Of Maharashtra Working Capital Loan | - | - | - | Apply Now |
| Aditya Birla Working Capital Loan | - | - | - | Apply Now |
| Tata Capital Working Capital Loan | - | - | - | Apply Now |
LOAN PROCESS
Invest in your dreams. Get a Working Capital Loan.
With a working capital loan, you can start up your own business or buy and sell merchandise easier by getting the cash needed to expand your operations. Apply now and be on your way to success!

Visit Our Website
For the first step, you will have to visit our website to explore the loan options that fit your needs.
Select and Apply
Once you shortlist the loan you have been looking for, apply for it, and proceed with the further process.
Submit Your Document
One of the most important steps. Now you will have to submit all the required documents digitally.
Enjoy Your Financial Freedom!
Once your application is approved based on your eligibility, the amount will be disbursed to your account shortly.
The Right Support for Your Business GROWTH
Advantages of Getting a Working Capital Loan from ReferLoan
As a business owner, you know that slow-paying customers are a real problem and you've come to realize that cash flow issues are holding back your growth. Get a working capital loan with Referloan and you can be sure that it is worth the money.
Minimal Documentation

Rapid Procedure

Instant Approval

Determined Loan Tenure

Low-Interest Rates

Wide Range of Lenders

No Collateral Required*

Flexible EMIs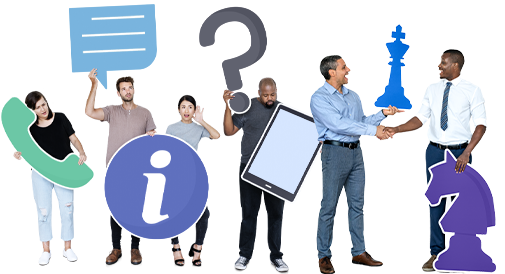 Make Your Small Business Dreams Come True .
Details of Working Capital Loan with ReferLoan
At ReferLoan, we ensure to support you with the best financial products such as Working Capital Loans. With low interest and an easy application process, you can rest assured of a secure future for your business without any cash flow interruptions.
Working Capital Loan Details
Interest Rate
At the discretion of the bank
Processing Fees
Depends on Bank
Loan Tenure
Up to 7 Year
Pre-closure Charges
Varies with Bank
Guarantor Requirement
Varies with Bank
Get to Know Your Eligibility for a Working Capital Loan
Eligibility of a Working Capital Loan
Age of applicant
To be eligible for working capital finances, you must be at least 21 years of age and no older than 65.
Buisness Vintage
The Business vintage must be at least 3 years.
Income tax Return
Must bring the latest Income Tax returns information
Listed
Business should not be blacklisted
Location of Buisness
The business location should not be in a negative location list
Information
You will probably be asked to provide more information to prove that your business exists
Eligibility
Trust, small businesses, and NGOs are not eligible
Keep the Right Documents by Your Side for a Smoother Process
Required Document for Working Capital Loan
Registered rent agreement
Current passport size photograph
Salaried income documents
Self Employed person documents
Self Employed person documents
Duly filed loan application form with passport size photographs.

Statement of finances with a proper balance sheet with profit and loss in that sheet

KYC documents, such as PAN, Aadhar, address proof, etc.

Business vintage documents, such as incorporation certificates.

Income tax returns for the past year.

Bank statement for the past one year
Note : *Documents may vary from one lender to another
Make Your Chance of Getting a Working Capital Loan Approval Brighter
Factors You Need to Consider Before Applying for a Working Capital Loan
Most of the banks are very particular regarding their guidelines when it comes to Working Capital Loan. So any sort of lack of eligibility or documentation can cost you a loan application rejection.
Examine your loan's needs.

Do proper research to get the best rate

Examine your credit report

Carefully read the fine print on your loan agreement.

Assess your repayment ability before deciding on a loan term

Select a reasonable interest rate.

Examine your EMIs thoroughly

Examine the processing costs

Depending on your option, choose a fixed or variable interest rate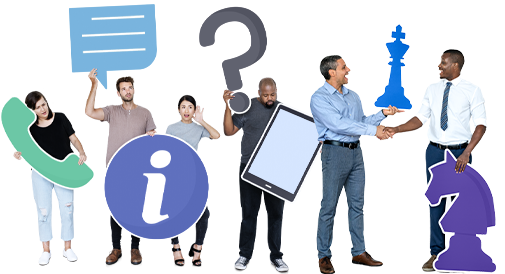 What is a Working Capital Loan?
A working capital loan is a type of financing wherein you get money to pay for your daily expenses. This loan may be from a bank, private lender, government agency, or any other financial institution that approves loans based on the grantor's credit history. A business may avail of this loan if there is no steady flow of income for it to keep its business running. The money provided by this loan will be used for everyday operating costs like the payments of salaries, utilities, accounts receivable, and depreciable expenses. This type of loan is taken out by businesses that have regular sales or revenue accounting for a major amount of their operating expenses.
FREQUENTLY ASKED QUESTIONS
The only thing considered in these loans is the business's sales cycle which explains the business's current situation in that they need funds.
You can get working capital loans from friends, family, investors, banks, business suppliers, etc.
The working capital loan is a secured loan that asks you to keep collateral for approval.
Working capital loans are given within 2-3 days.
You can use your working capital loans for payroll or rent issues.